LaserWorks LE-032 Riflescope Range Finder 700M Mini Tactical Mate Rangefinder Full Review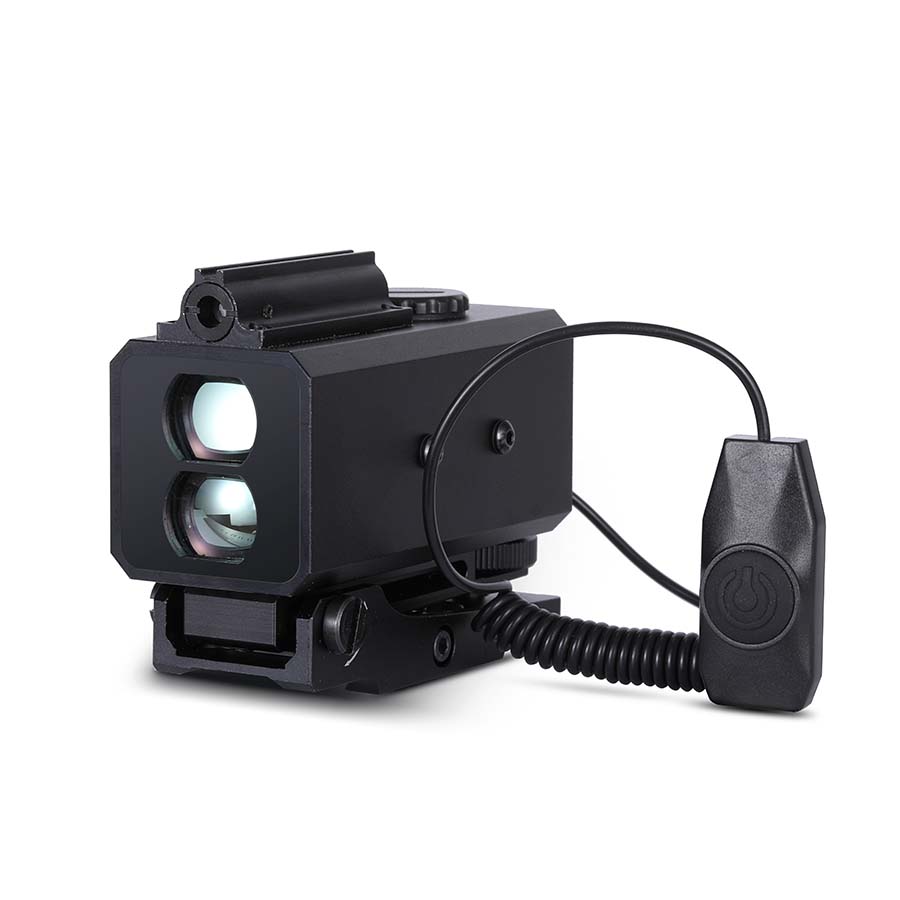 The Laserworks LE-032 Rangefinder is a Hunting laser rangefinder; It eager to get rid of the hassle of aiming the game, taking the measuring, putting away the rangefinder, and then aiming with your scope again. In addition, rifle scope mounted Laserworks LE-032 range finder is the perfect choice for you with mount windage & elevation adjustable. Never miss the target. It will be a very useful tool for your hunting and Hunting and all the hunters.
Range finder mounts movable; mount easily to assemble on the top/right/left of hunting scopes, easy to sit on Picatinny rail with easy assembly, convenient for both left hand and right-hand users.
Color OLED display with 60 Seconds continuous scan in line of sight distance mode and slope compensated horizontal distance mode, fast response, accuracy +/- 1 yard, reading visible day and night.
Lightweight and compact; weight only 220g with aluminum housing, 800g recoil resistant & water-resistant, size 83.13965mm
Brand: Laserworks
Model: LE-032
Measuring Range: 5 to 700 meter
Measuring Accuracy: ±1 meters/yards
Color option: Matte Black
Materials: Aluminum alloy
Weight: 210g
Dimension: 83.1x65x39mm
Waterproof: IPX4
Angle: 0-90 degree
Unit display: Meters/Yards
Battery Type: 3-Volt CR2, 1piece
Bracket Standard: Picatinny/weaver
Mounting direction: 3 way(bottom/left/right)
Mirco adjustment: Elevation/Windage
Tactical Switch: Remote Pressure Pad
Mode 1: Continuous ranging
Mode 2: True horizontal distance+angle
Mode 3: Fog mode
Operations temperature: -5°~60°C
Laser wave range: 905nm
Laser Classification: Class 1, Human Eye Safe
Despite the LE-032 being a relatively new product, it has some good feedback from customers who appreciate its lightweight (.6 lb) and reliability. We understand the hesitation that occurs sometimes with a new design or concept, but the LE-032 has surprised many by having trustworthy ranging data.
Full-size rangefinders have prices that vary from the tens to hundreds of collars, and the LE-032 probably leans more so on the expensive side. However, in our opinion, its benefits justify the cost, especially when you consider how much you'll be packing on your trip and the device's versatility with ranging modes.
This YouTube video is the review of Laserworks LE-032 Night and Day Laser Range Finder. It shows you how it works and setting it up for night use. If you have any order of LaserWorks LE-032 Riflescope rangefinder, kindly click here to buy it.
Now, if you have any interest in Laserworks LE-032 Mounted Rangefinder, kindly click here to learn more. You can order it on our website, we will arrange the delivery very soon.
As always, If you have a large order and other questions, please feel free to contact us, we will reply to you in 24 hours. Many thanks for shopping with us and enjoy your life!