Laserworks LE-032 700m Tactical Outdoor Hunting Rangefinder Rifle Scope Review
The LaserWorks LE-032 scope is a curious optic designed to be mounted on a gun, crossbow, or hunting bow. It doesn't look like your average rifle scope but in the end, it's not designed to replace true rifle scopes.
It doesn't have the round tubes and lenses that are customary for rifle scopes. It's actually designed to fit on top of your rifle scopes by either of the rings that attach it to the firearm.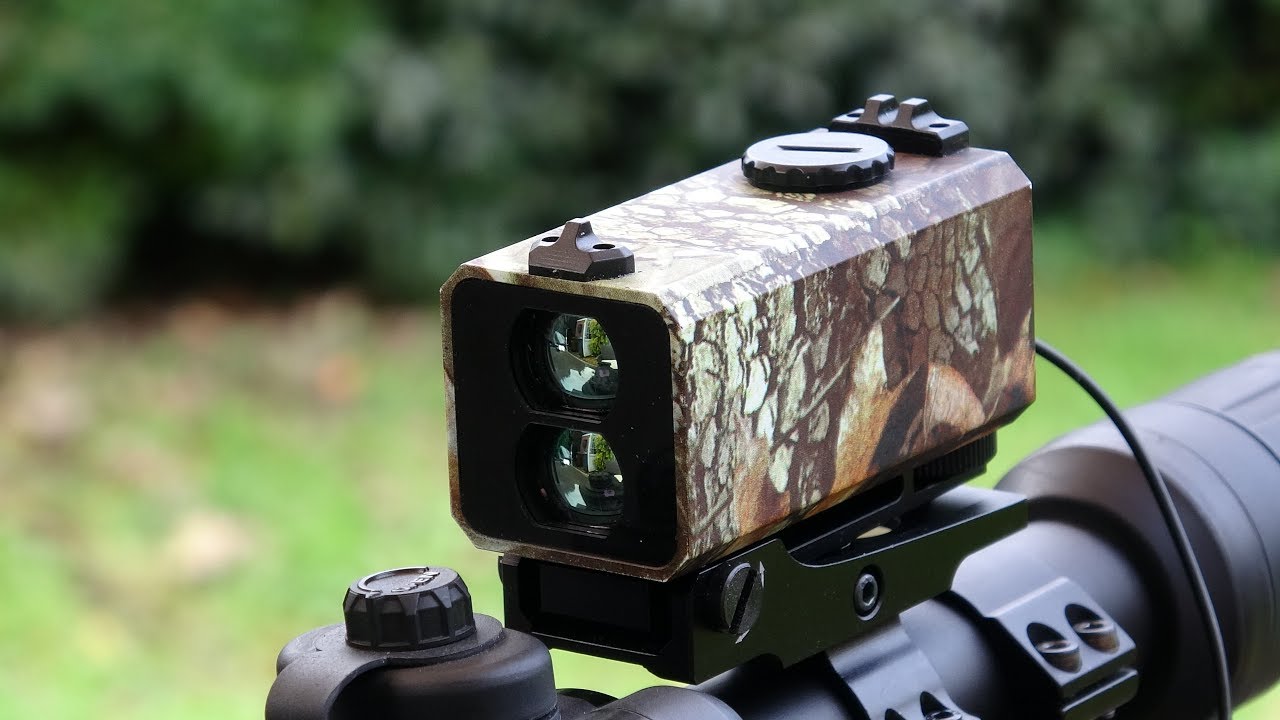 The Laserworks LE-032 Rangefinder is a Hunting laser rangefinder; It eager to get rid of the hassle of aiming the game, taking the measuring, putting away the rangefinder, and then aiming with your scope again. In addition, rifle scope mounted Laserworks LE-032 range finder is the perfect choice for you with mount windage & elevation adjustable. Never miss the target. It will be a very useful tool for your hunting and Hunting and all the hunters.
Now, LaserWorks LE-032 scope has become the most popular rangefinder scope on the market, with its high performance, it will improve your hunting & shooting experience.
Functions of Laserworks LE-032 Rangefinder:
Basic Ranging Mode: Continuous ranging with pitch angle displayed
Fog Mode: which can handle the interference caused by fog. Distance should be over 30m, and outside only
Angle Compensated Horizontal Distance: Display the angle compensated distance to the target. This is the primary mode used by most hunters ( Both bow and rifle )
Fog + Horizontal distance Mode: Angle compensated horizontal distance works on a foggy day
Speed: 300km/h (Unit available: Km/h or Mile/h )
Note: Meter or Yard.
LE-032 Riflescope rangefinder is effective in applications such as archery, crossbow, and sighting targets at a long-range. The unit is built to work well for long-distance spotting adventures. Durable materials used in making the rangefinder make it very reliable. You can operate it for several years and it will still stand the test of time. The use of OLED display makes it a device you can count on to realize the best performance. With the universal clamp, you can apply it in a wide range of applications and it will still stand the test of time. LE-032 Riflescope rangefinder recently has become the most important laser rangefinder in the market, order it now you will enjoy free shipping.
This YouTube video is the review of Laserworks LE-032 Night and Day Laser Range Finder. It shows you how it works and setting it up for night use on the ATN X-Sight II HD. If you have any order of LaserWorks LE-032 Riflescope rangefinder, kindly click here to buy it.
Despite the LE-032 being a relatively new product, it has some good feedback from customers who appreciate its lightweight (.6 lb) and reliability. We understand the hesitation that occurs sometimes with a new design or concept, but the LE-032 has surprised many by having trustworthy ranging data.
As always, If you have a large order and other questions, please feel free to contact us, we will reply to you in 24 hours. Many thanks for shopping with us and enjoy your life!